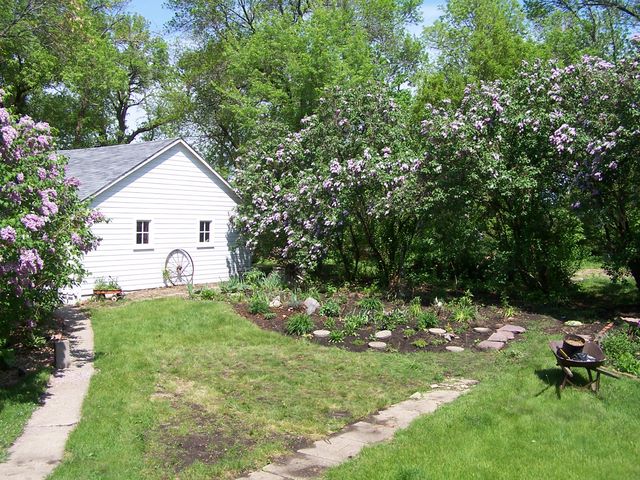 Several days of effort have resulted in a new look for the back yard.  The dedicated rose gardens are gone, though most of the rose bushes are thriving in their new spots further north in the yard.  We took up the sod from the north side,
where the old willow fell
, and moved it to where the angular gardent was.  We took out two of the biggest, oldest apple trees; it was sad to see them go.  We've got one struggling survivor replacement apple tree from last year still hanging in there, and one new Honey Crisp sapling to augment our apple situation.  
Several of the lilacs I planted last summer along the east side are blooming this year, an amazing thing to me.  Today the lilacs are beginning to fade, but as
you can see in the slide show here
, the yard is looking healthy!  
Happy Memorial Day!